$15.99
2020 HALLOWEEN IS COMING…🎃
ARE YOU READY TO DECORATE YOUR HOME?
FEATURES:
🎃REUSEABLE: Blood red effect disappears as the mat Dries! The mat returns to White Completely!
🎃AMAZING EFFECT: Amazing blood dripping Color Changing effect.
🎃NEARLY INVISIBLE THICKNESS: Hideously thin. Can be hidden at Any Place.
🎃PERFECT FOR HORROR MOVIE FANS: With surreal blood effect to create terrifying scenes instantly.
SPECIFICATIONS:
🎃Material: Color Changing Plastic
🎃Size: 27 x 16 in (70 x 42 cm)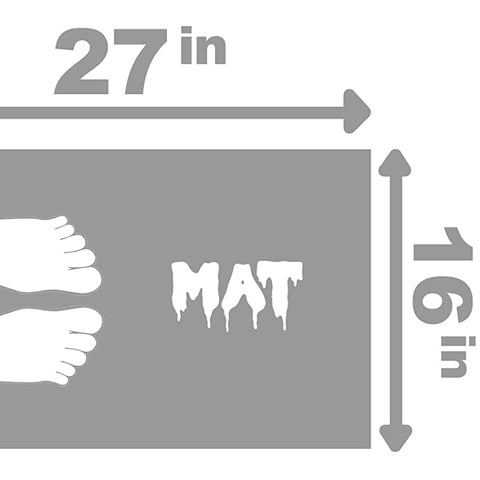 REMINDER:
🎃DO NOT put in the washing machine or dryer.
🎃DO NOT use near heat sources.
🎃When the water disappears and the mat dries, it will completely return to white.