$15.99
Feeling like a total Grinch this year? Maybe a little help from the actual Grinch can help you rediscover your Christmas spirit and realize that the best gifts come from the heart.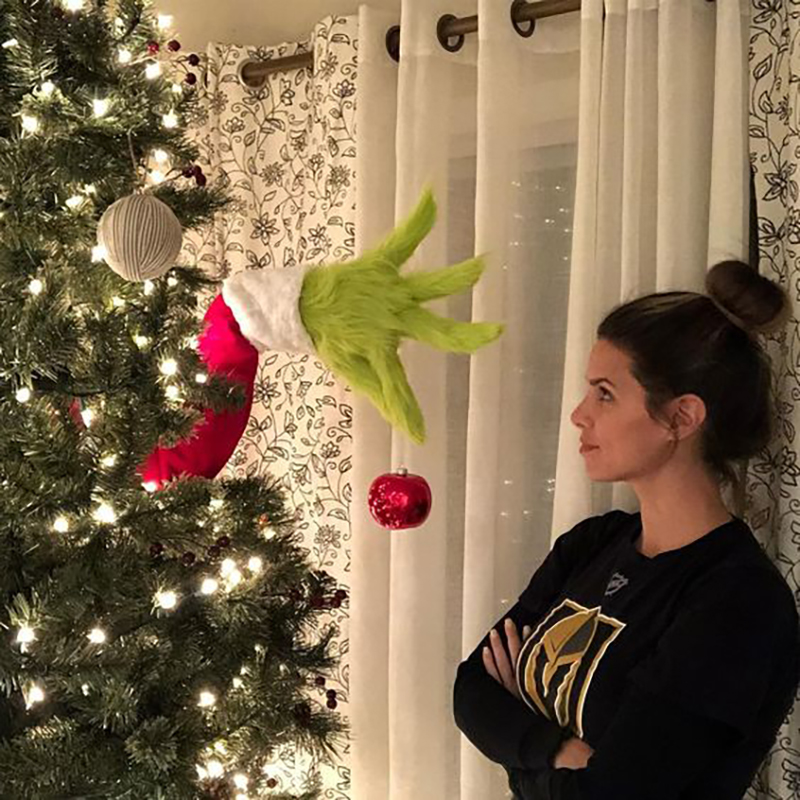 Everyone who visits your home this holiday season will be doing double-takes, including Santa, when they notice a familiar arm reaching out from within the Christmas tree holding an ornament between its long furry green fingers.
Product Details:
Product Name: Grinch Hand Holding Ornament
Material: fur, glue, wire, foam, fabric
Craft: Completely hand-made
Features:
But come on, it's 2020. The meanest, Grinchiest year ever. The Grinch shouldn't just be Christmas 2020's mascot, but the overlord of the entire year.This awesome Grinch Hand Holding Ornament will be a great addition to your winter decorations.
Size:  Arm length 19.6 inches, head 5.9x5.9 inches
Packing Listing: 1 pcs